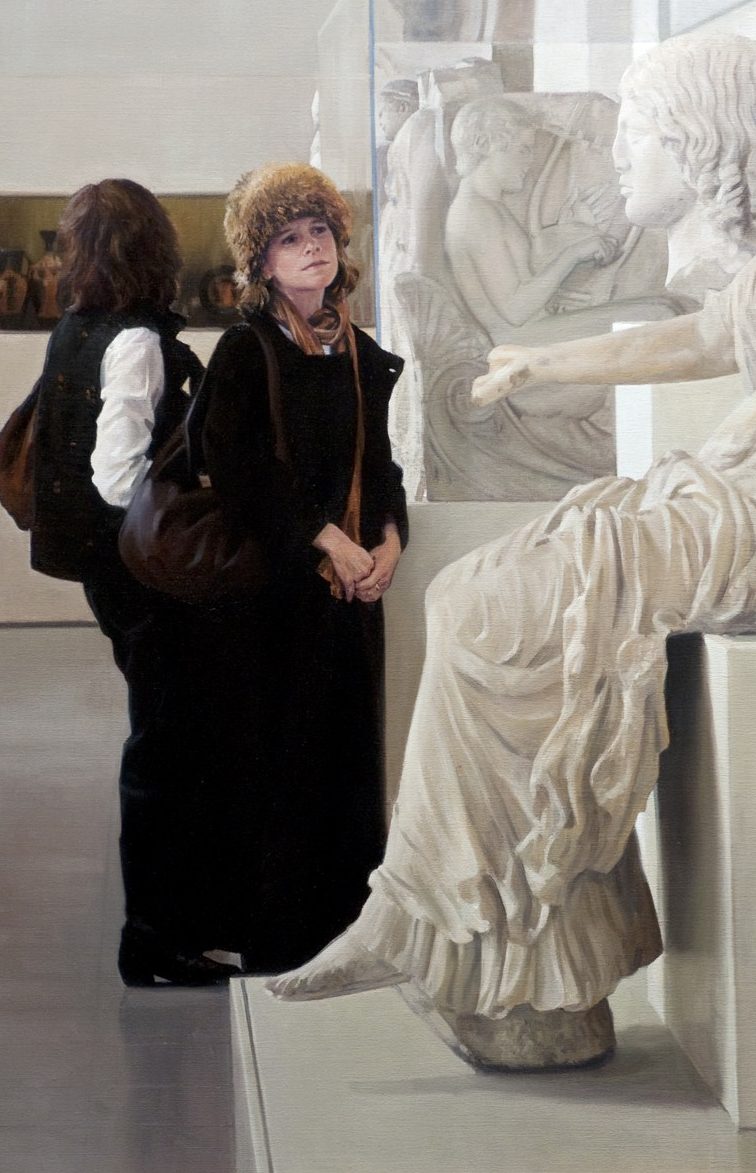 The Epiphany Series
A long, venerated tradition of American realism-not interrupted but augmented by Americans' fascination with photography-runs through Alfred Bierstadt, Thomas Eakins, Edward Hopper, Charles Sheeler, Alice Neel, and Andy Warhol, among others.
Where edgy or ironic subject matter has most recently been used as the bona fides of this stylistic choice, Prosperi turns to older sources for confirmation of the power of perceptual realism, a power once rooted in the conception of the physical world as the revelation of the divine.
In exploring the fall of light on objects and figures in naturally rendered environments, Prosperi exalts values of clarity, simplicity and directness familiar in Jan Vermeer and other masters of the form.
-Susan Boulanger for Art New England, May/June 2011
More
Murals, figures..
Painting, like photography, excels in its ability to capture a particular moment of light and gesture.
But the painter's greater range of technique can more easily help our minds travel from the particular to the universal.
The complexity of Prosperi's technique paradoxically uses the way our brains perceive images to move us beyond perception, to give an experience of more direct contact with the world around us.
The vividness of that experience helps take us outside ourselves.
-Alice Flaherty, MD, PhD
Murals
Figures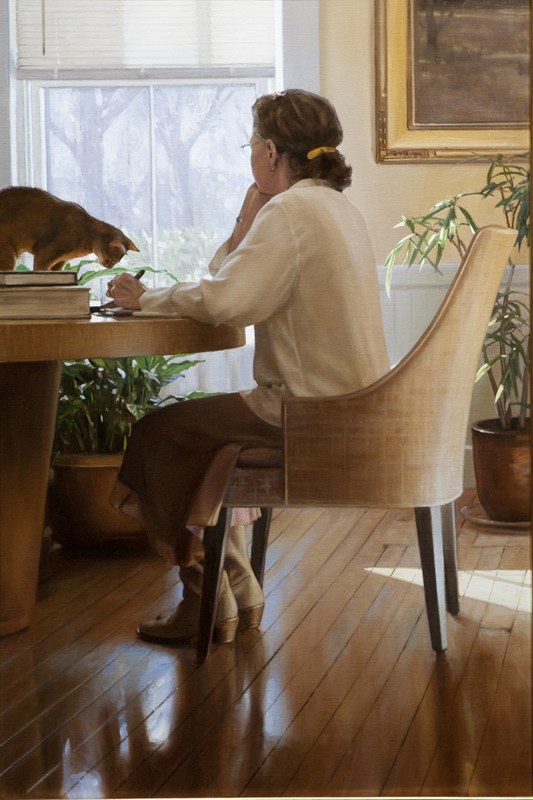 Additional Major Works
David Croll, an MFA trustee and a collector of American Impressionism and Boston School paintings, is a longtime admirer of Warren Prosperi's work: "He's probably one of the best contemporary figurative painters I've seen,'' Croll says.
"[Looking at a Prosperi painting] you know it's a current artist, with a sensibility that's modern, but it's also an academic painting, classically representational.
"He draws allusions to Caravaggio, Velázquez, Sargent,'' Croll continues. "He's trying to capture a moment with a figure reacting to surroundings. An 'aha' moment. Even with a portrait.''
Portraits
Symbolist Series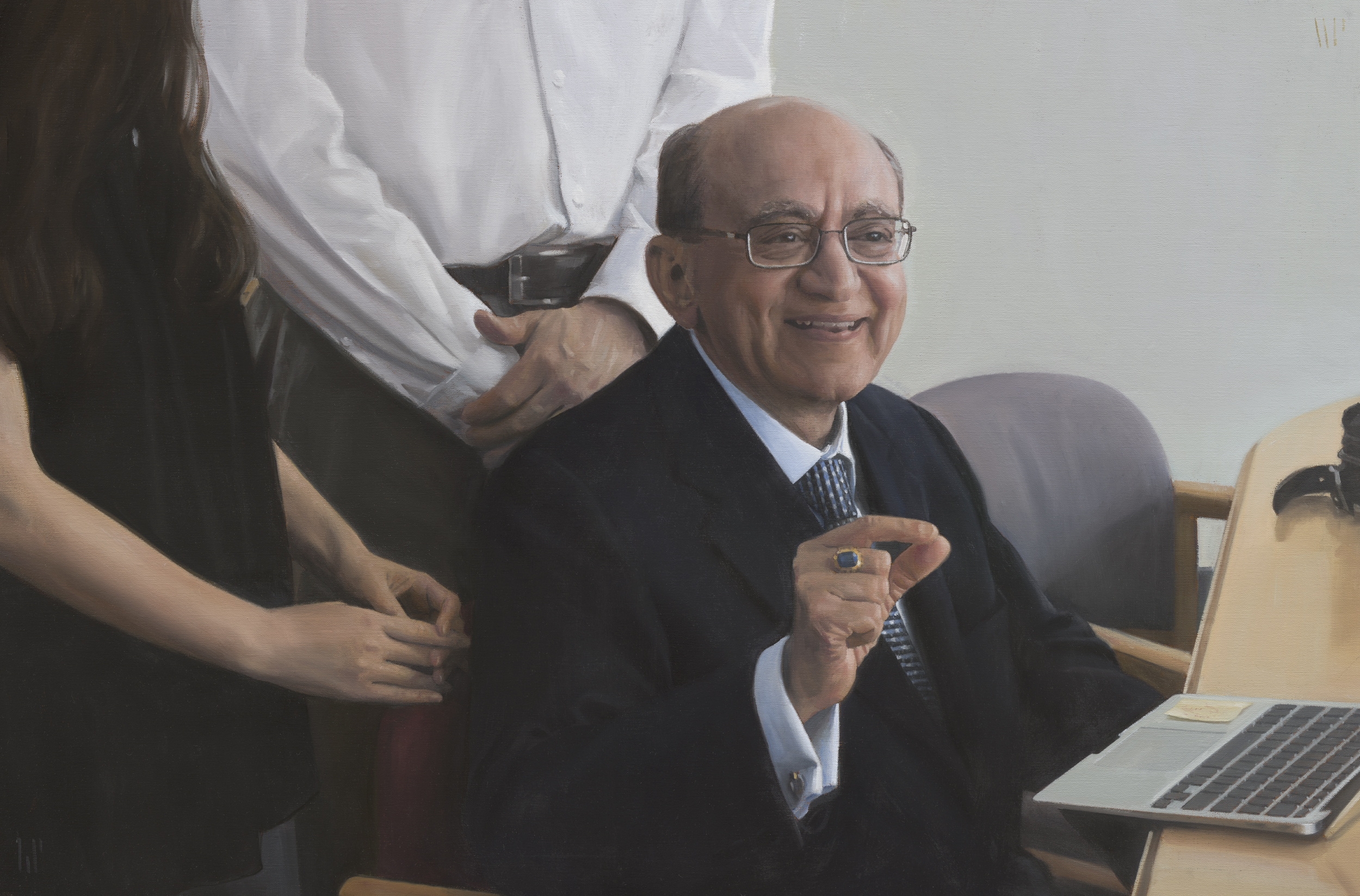 Contact us
We love hearing from you... please use the form below for questions or comments.
Address :
Boston, Massachusetts (USA)